President George W. Bush (R)
The White House mailing address and phone are:
1600 Pennsylvania Avenue, Washington, D.C. 20500
Phone: (202) 456-1414 Fax: (202) 456-2461
TTY/TDD: 202-456-6213 Comment Line
202-395-1160 Equal Employment Opportunity Office
202-456-2121 Visitors Office
Send e-mail to President George W. Bush or read his biography.
---

Vice President RIchard B. Cheney
The White House mailing address and phone are:
1600 Pennsylvania Avenue, Washington, D.C. 20500
Phone: (202) 456-1414 Fax: (202) 456-2461
Send e-mail to Vice President Dick Cheney or read his biography!
---
To Write To The Governor: Governor George E. Pataki
State Capitol Albany, NY 12224
To Email The Governor:
[email protected]
---

NYS Senator Charles E. Schumer (D)
Charles Schumer's Long Island mailing address:
Two Greenway Plaza, 145 Pine Lawn Road #300N
Melville, NY 11747 Phone: (631) 753-0978
Click here to send e-mail to Senator Chuck Schumer--
Read his biography! Visit his website.
---
NYS Senator Hillary Rodham Cinton (D)
Hillary Rodham Clinton is the junior United States Senator from New York.
Her Washington, DC, office and phone number are:

Sen. Hillary Rodham Clinton, United States Senate
Washington, DC 20510 202/224-4451 --Visit her Website or send her e-mail.
---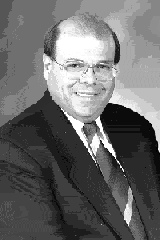 NYS Senator Carl Kruger
Chairperson, Minority Program Development 21st District (Part of Kings County)
608 Legislative Office Building
Albany, New York 12247
518-455-2460

2201 Avenue U
Brooklyn, NY 11229
718-743-8619
Sen. Carl Kruger's Home Page * E-mail: Not Available
---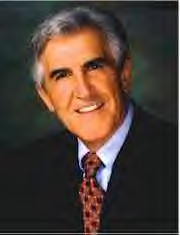 NYS Senator Joseph L. Bruno
43rd District
909 Legislative Office Building
Albany, New York 12247
518-455-3191

368 Broadway
Saratoga Springs, NY 12866
518-583-1001
E-mail: [email protected]
---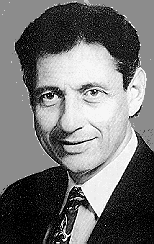 SHELDON SILVER--Speaker of the Assembly
62nd Assembly District (Part of New York County)
Assembly District: 62
E-mail: [email protected]
Albany Office: LOB 932/CAP 349, ALBANY 12248
518-455-3791
District Office: 270 BROADWAY, SUITE 1807, NEW YORK 10007
212-312-1420
---
Home | Support | Events | Information | Law/Press Releases | Current News |

Join our E-mail list
Ads & Rates | Feedback | Specialty Pages | About TBI | About Us | Links | Government | Goals
Disclaimer: Medical information is presented on this site to promote better understanding of brain injury. This site does not diagnose or treat patients. All patients should consult appropriate professionals for diagnosis or treatment.They are encouraged to use this site as an educational resource. Accuracy of the information linked from this site are not guaranteed. The use or reproduction of any part of these electronic pages is prohibited, without the express written permission of the Brain Injury Society.

Feedback: Give us your general comments or just let us know about additions to this site that would be helpful to others by e-mailing us at [email protected].
WebSite Designed by: World Wide Websites
Copyright 2011 Brain Injury Society
Updated May 6, 2004 by
HB Ward Computer Technology Students